Sharing the Sun with Our Neighbors
Building community funded arrays to share the benefits of solar energy with low income families
About NH Solar Shares
A HEALTHIER ENVIRONMENT
Integrating Solar Systems In Our Communities With Care And Creativity, Producing Energy Without Harmful Emissions
Find out more
---
About NH Solar Shares
NH Solar Shares in partnership with many community partners including the NH Electric Cooperative will design and install solar PV arrays one community at a time. The project brings multiple wins to our communities:
• Sharing proceeds generated from solar energy with low income families,
• Increasing the portion of clean renewable energy on our grid, and
• Contributing to building healthier, more sustainable communities.
Each array will be inspired by a task force of local volunteers and be built using funds from grants, crowd funding, individual donors, fundraisers and the state's solar incentive. The first goal is to build one PV array in Plymouth, NH and two more in near-by communities with the goal of installing 125kW worth of solar by the Fall of 2018. The solar will be installed by NH solar installers with the help of volunteers to prep the site.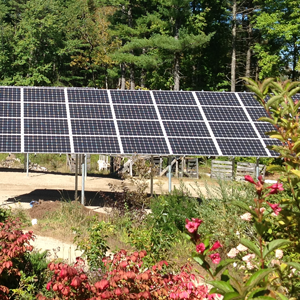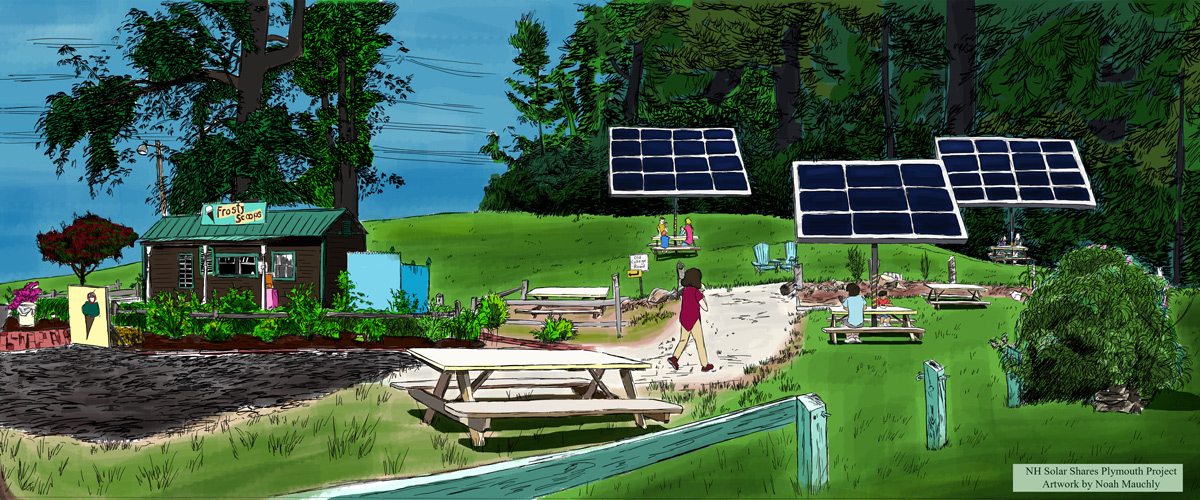 Our First Project
The inaugural NH Solar Shares array will be built in Plymouth, NH on space donated by  the Common Man Family of Restaurants. The solar project will consist of (at least) three top of pole mounted solar arrays situated on the hill beside the Frosty Scoops Ice Cream Stand on Route 3 in front of the Common Man Inn and Spa.  The poles will feature local artwork and the solar panels will serve as umbrellas for the picnic tables. Situated downhill from the pole mounted arrays will be a pavilion, very much like the one there today. The new pavilion will house a roof mounted solar array that will have room for an additional 25 – 35 solar panels.
 Make your "power-full" gift here to help bring this concept to life.
NH Solar Shares is seeking pioneer donors and volunteers to get behind this new concept.  Please contact us!